Theft Defense Attorney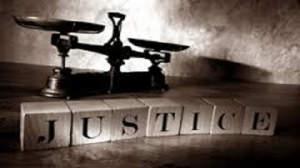 The most common kinds of theft charges in New Jersey are: N.J.S.A. 2C:20-3 (theft by unlawful taking), N.J.S.A. 2C:20-4 (theft by deception), and N.J.S.A. 2C:20-8 (theft of services).
If you have been charged with a theft crime, you should look to hire an experienced attorney immediately in order to preserve your legal defenses as well as have the opportunity to enter into a possible plea bargain with the State of New Jersey.
First Offense Theft Charge
In most cases, if this is a first offense I am able to have the charges conditionally dismissed without any criminal record occurring!
If this is a first time offense, and you have no past criminal record, I have been very successful for my clients in getting the charges conditionally dismissed through a plea bargain so at the conclusion of your case you will not have a criminal record and all you will need to do is pay a fine.
The penalties for theft cases are determined by the value of the property that was taken. Typically, anytime an accusation is for $200 or more, your case will be sent up to the County Prosecutor for review. In cases under $200 you case will typically remain in the Municipal Court setting.
Lawyers for Theft Cases
If I hire you what happens next?
Once you retain my legal services, I immediately contact the Court and enter a Not Guilty plea in writing on your behalf, as well as request all of the discovery (evidence) the State of New Jersey has against you. I then seek a postponement of your Court date until all of this evidence has been sent to my office and reviewed. Remember, the State must always be able to prove you guilty beyond a reasonable doubt.
Criminal charges can have very serious long-term consequences on your life, and you need to take equally serious steps to defend yourself properly in Court. For all clients I represent, I will take the following approach:
Investigation- I will order and review all discovery from the State, and determine how strong the State's case is against you. I will also look to see if restitution has been made.
Analysis- After review of the discovery, I will discuss with you the strengths and weaknesses of your case, and make recommendations on whether it is in your best interests that I enter into plea bargain negotiations with the Prosecutor, or take your case to trial.
Resolution- If it is determined that it is in your best interest to resolve your matter through a plea bargain, I will look to accomplish the following:
Determine if your matter qualifies for dismissal through a Conditional Dismissal or Pre Trial Intervention Program
Avoid jail time
Seek to downgrade your offense to a lesser charge (possibly keeping it off your record)
Lower your fines
Legal Fees
All matters I accept are on a reasonable flat fee basis. We accept all major credit /debit cards, and payment plans are available. I offer a free consultation either by phone or in my office. Feel free to call me now at: (973) 686-9787
I have been admitted to practice law since 1991, and offer experienced legal assistance to help in your matter.