White Collar Crime Attorney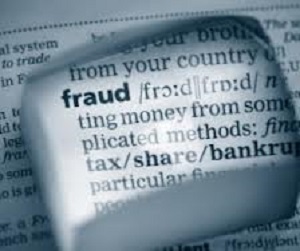 An accusation of a white-collar crime can be devastating both personally and professionally. If you have been accused of a white collar crime you need the skills of an experienced attorney. For more then twenty years, The Law office of David W. Polsky has been representing those charged with non-violent crimes in Northern New Jersey.
In past years, "white collar" crimes received little attention, and law enforcement authorities and prosecutorial agencies did not devote their resources and time to investigate such matters or prosecute those believed to be responsible. In recent years, all of that has changed, and professionals and those in the business world face the prospect of substantial punishment, monetary and otherwise, for committing white collar crimes.
Common White Collar Crimes
White collar crime is a term used to describe a vast array of non-violent charges. Unfortunately it is common for the investigation process to last years without an arrest. Your first indication that you are a suspect could be the receipt of a subpoena or a call from law enforcement asking you to submit to questioning. Some common white collar crimes include:
Embezzlement
Bribery
Conspiracy
Fraud
Tax evasion
Forgery
Environmental crimes (water pollution)
Cyber crimes (accessing protected sites/computers)
White Collar Crime Penalties
In New Jersey, allegations of white collar crimes are serious matters that can carry severe penalties, including prison time, extensive fines and loss of employment; additionally your reputation is in jeopardy of being tarnished. By aggressively conducting proactive internal investigations and designing high-quality defense strategies during the investigatory stages, our firm can successfully defend your case all while maintaining the highest level of discretion. We will negotiate with prosecutors in order to prevent a trial and provide aggressive advocacy in the courtroom if a criminal trial is necessary.
Legal Fees
All matters I accept are on a reasonable flat fee basis. We accept all major credit /debit cards, and payment plans are available. I offer a free consultation either by phone or in my office. Feel free to call me now at: (973) 686-9787
I have been admitted to practice law since 1991, and offer experienced legal assistance to help in your matter.