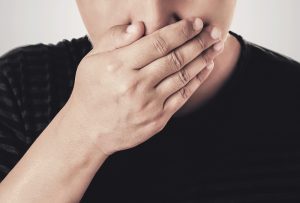 If your child has been charged with a juvenile crime, you are no doubt feeling the stress. It's a terrible time for all involved, but try to remain calm and remember that your child has rights and that you are well advised to champion those rights. It's crucial that you understand your child's rights and that you safeguard them.
What Is Voluntariness?
Voluntariness refers to the court's overall view of a defendant's confession and relates to whether that confession was made knowingly, intelligently, and voluntarily. If a parent is present at the time a confession is made, that presence can be weighed significantly in balancing the variables of voluntariness and determining whether that confession was voluntarily made.
The Court finds that you, the parent, can provide a buffer between your child and the police and that your role is to act in your child's best interest. At the same time, you can advise your child, including advising your child to cooperate and even to confess if you believe in your child's guilt. In other words, as a parent, you are your child's advocate and encouraging your child to confess to or make a statement regarding allegations is within your rights. Such advocacy by a parent is not viewed as coercion or as detrimental to your child's voluntariness. This interpretation of your role can make your participation in your child's questioning crucial to its outcome. Silence is golden.
Your Child's Miranda Rights
Things become more complicated when your child's Miranda rights are factored in. Miranda rights provide your child with the right to remain silent; and it is almost always in your child's best interest to do just that – remain silent. It's only natural that the parent in you wants to guide and protect your child, especially at such a harrowing time, but if your child has been charged with a juvenile crime, it's time to seek legal counsel not to follow your parenting instincts. When charged with a juvenile crime, your child is naturally extremely vulnerable, confused, and scared; you are your child's lifeline. The best advice and support that you can provide your child at this critical juncture is to remain silent. Many a parent, armed with the best intentions, has inadvertently handed investigators the very admissions they seek.
Your Child Has Rights
Your child has Miranda rights, and the best way to help your child is to encourage him or her to invoke the ever-important right to remain silent. Then retain a New Jersey attorney with experience in the criminal defense of juveniles. Your child's future depends upon it.
If Your Child Is Facing a Juvenile Crime Charge, Call 973-686-9787 Today
If your child is charged with a juvenile crime, do not hesitate to contact the Law Offices of David W. Polsky today. David has decades of experience in juvenile criminal defense and is committed to advocating for your child's legal rights. We're here to help, so give us a call at 973-686-9787 or contact us online.